Nagoya may boast of its Central Park, and indeed, like the New York Central Park, it is a strip of land between two streets. The thing is, the distance between those two streets varies a lot between Nagoya and New York City, and does the length.
A couple of weeks ago, I took a trip back to the US with Tomo to go to a wedding in LA, fun in New York City, and to visit my brother in Boston. What does that have to do with life in Japan? Nothing, but it is my blog and I make the rules. So I will write about it.
LA is home, so I basically went to the Dentist, caught up with friends, shopped, and went to a wedding. Nothing touristy in LA.
We decided to visit New York as well, since we were going to see my brother on the East Coast. I was reluctant at first, because New York is expensive, somewhat of a hassle, and seemed little more than a diversion. I was just being a curmudgeon. I'm really glad we went. Perhaps getting upgraded to first class between LA and NY made the transition a little easier. That was the shortest cross country flight I think I've ever taken.
We got in late on a Tuesday, and it was raining. That was the only rain the entire time. We checked into our hotel on Times Square (not my favorite place to stay but quite practical), went to the concierge for an umbrella, and they informed us, "We don't have any umbrellas." What? That was a shocker to me. Anyway, I guess I've gotten too accustomed to Asian service. After a nice Indian dinner, we called it a night.
Wednesday the weather was very nice, so we decided we'd take a walk through Central Park. The real Central Park. We wandered past Rockefeller Center, past the Apple Store, and on to Central Park. We took a nice leisurely stroll, and surprising were able to enjoy some of the fall colors.
30 Rock during the day, and a very excited Tomo.
A LEGO version of 30 Rockefeller (at the LEGO shop AT 30 Rockefeller).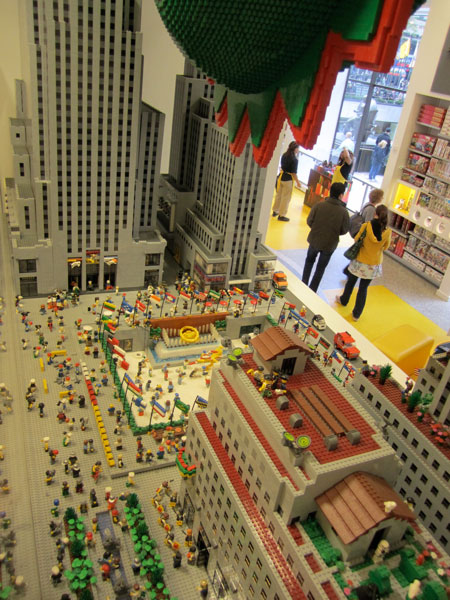 A big Apple in the Big Apple
Central Park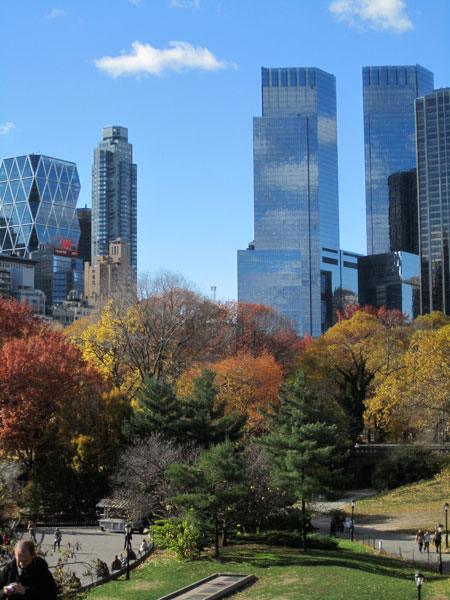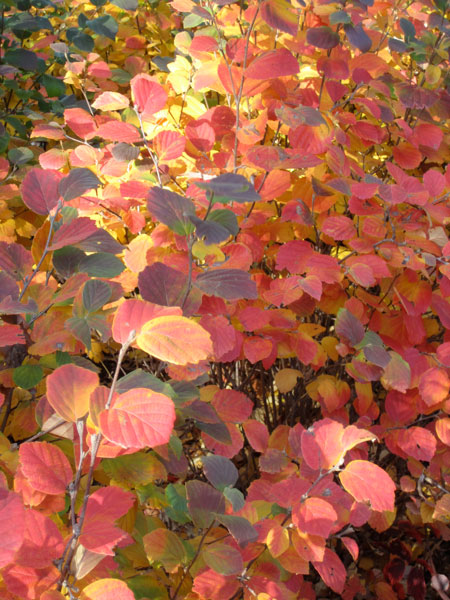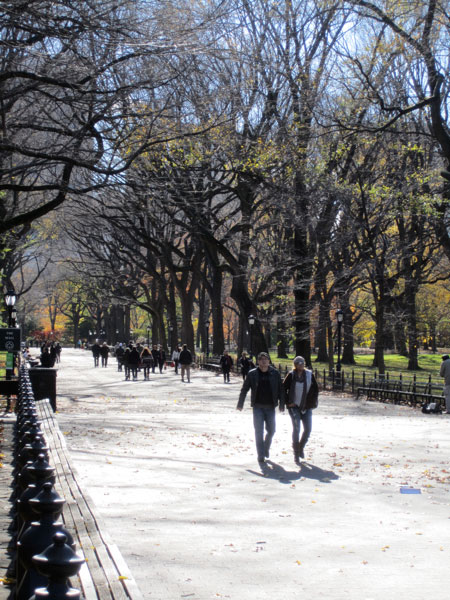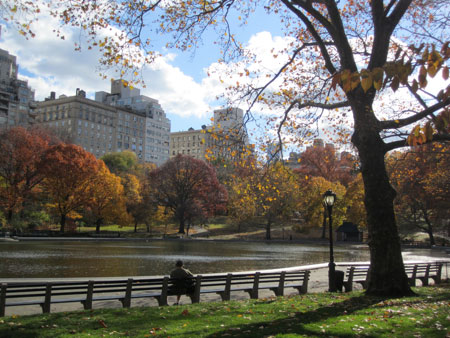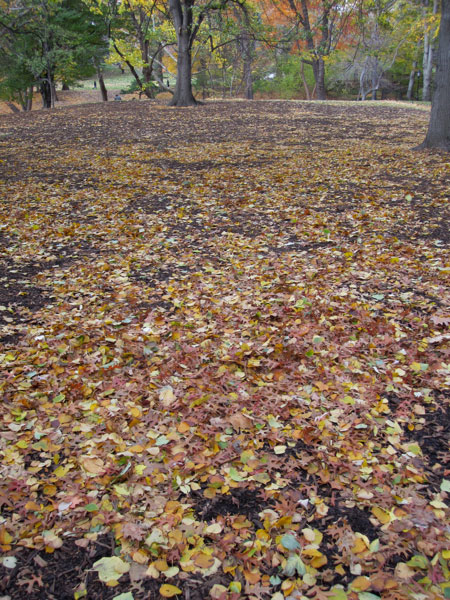 We emerged out of the park in the lower 70s, so we had a hot dog at a hot dog stand (meh, wasn't so good) and wandered around Madison for a while. Since we were on the Upper East Side, we decided to hit the Guggenheim. We didn't make it all the way up to the Whitney though.
A quick snack.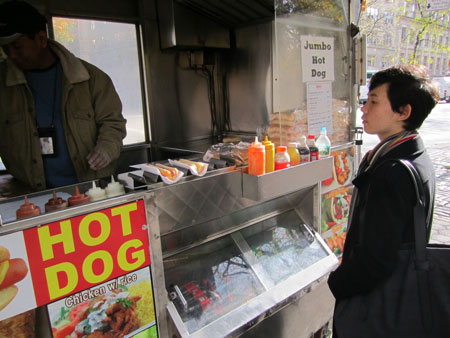 The Guggenheim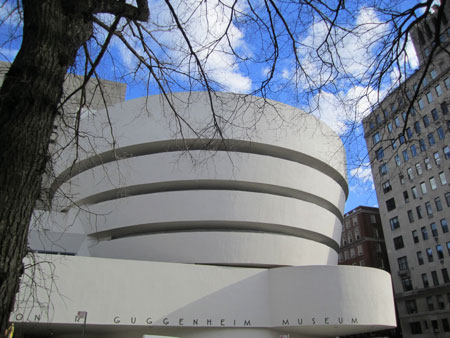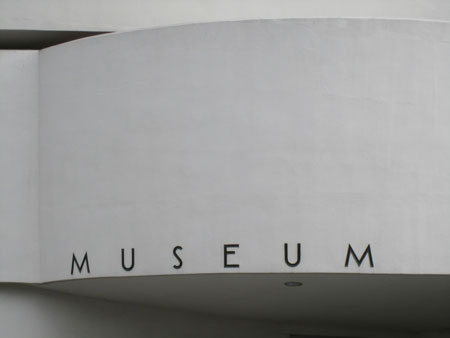 Is a giant cone art, or just an optical illusion?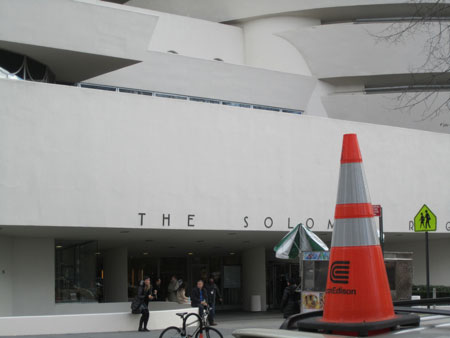 Of course, from the Upper East Side we decided to head to SoHo. Well, actually, that was Tomo's plan. It was fairly convenient, and the subway has definitely been upgraded since the last time I took it. I could actually figure out which subway to take! SoHo is completely different than when I first started going to New York. At that time, my brother worked in a photo studio on Broadway in SoHo. There was no Chanel. No Gucci. Just artist lofts. Those days are gone. We successfully shopped and then headed back to Times Square to meet a friend of mine for dinner. After dinner we went to a bar and that was it.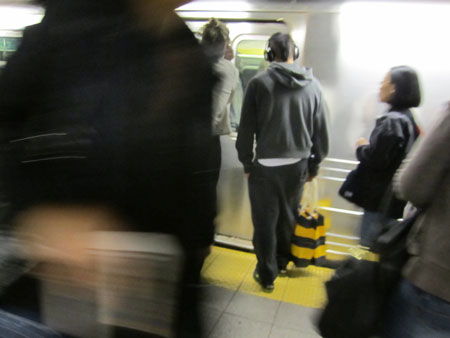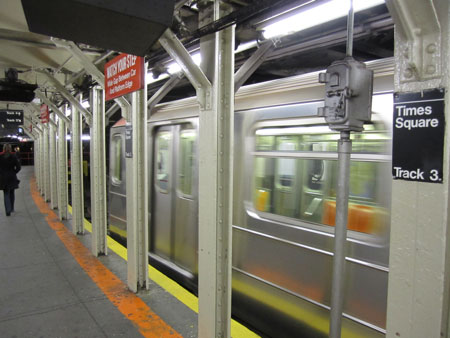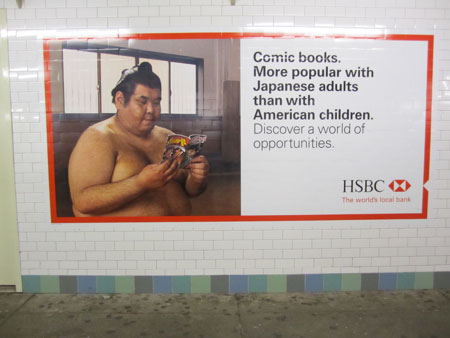 Thursday we were graced with another nice morning, so we decided to walk across the Brooklyn Bridge. I'm not sure if I had walked across it before even when my brother lived in Brooklyn. I think I did, but I can't recall. What a great way to see New York. We walked down to Brooklyn Heights, and the last time I had been to Brooklyn Heights the World Trade Center was still standing. It is strange to see the view now.
Before heading out we stopped at Juniors for a huge breakfast.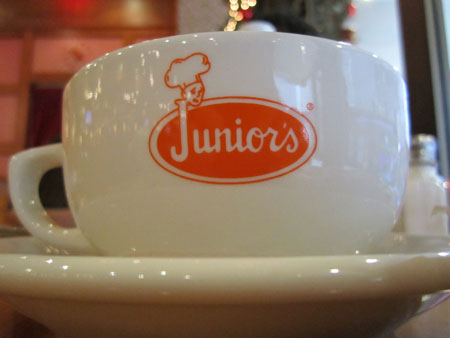 And wandered through Bryant Park. "Designers?" "Make it work."
The Brooklyn Bridge in color.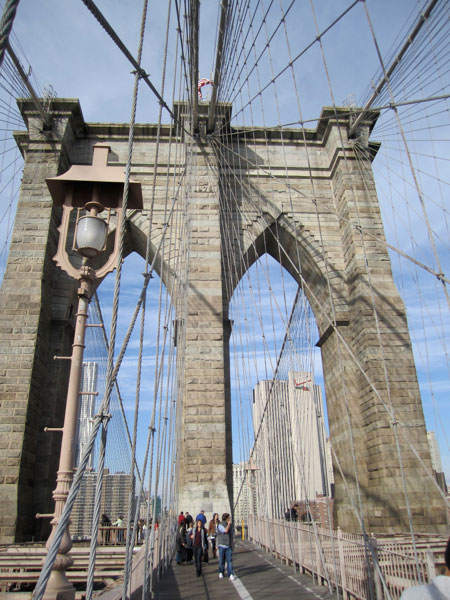 But it always looks better in black and white.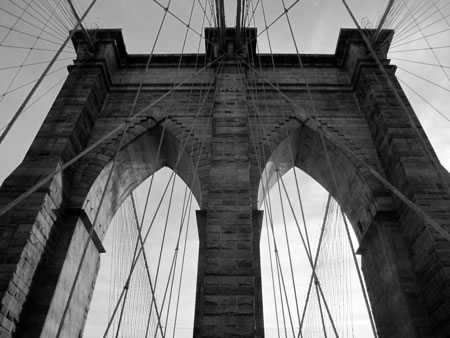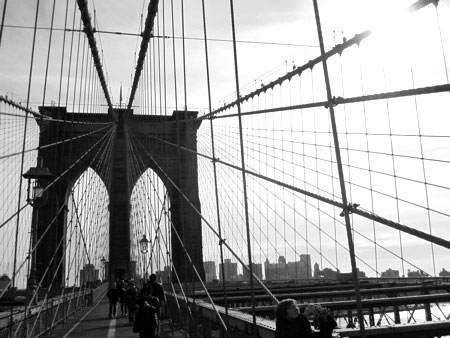 Manhattan from Brooklyn Bridge.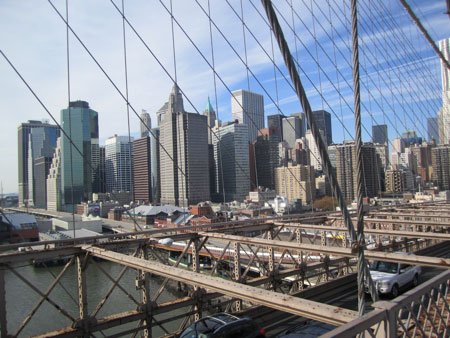 Around Brooklyn Heights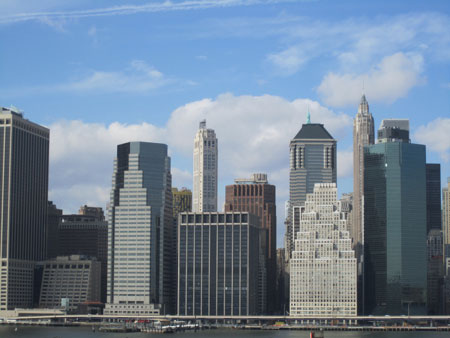 From Brooklyn, we went back to Soho and the back to the hotel because we had to get ready to meet a friend at 30 Rock to go to a taping of Late Night with Jimmy Fallon. Cool, huh? Tomo knows the house band, so we got tickets that way and even had a chance to go back stage and hang with the band for a bit. Very fun to do. The taping was very entertaining, and Anne Hathaway was the first guest and she and Jimmy just geeked out a little bit. They did a segment where they went into the audience, so we were on TV. Yeah. We went BACK to SoHo for dinner (yes, three times) with Tomo's friend Soon and his girlfriend, Stephanie.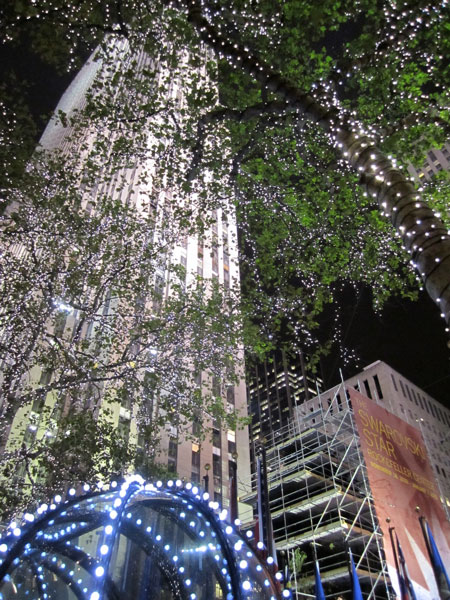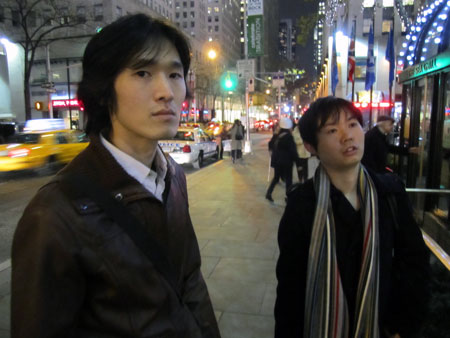 And of course a picture of Times Square.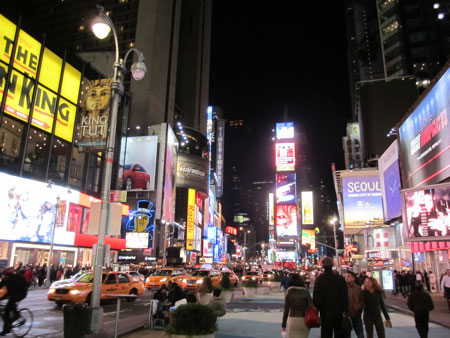 Friday we decided to return, once again, to 30 Rock and enjoy the view from the "Top of the Rock." We did enjoy the view, but unfortunately, my camera battery preferred to stay in the hotel room alone. The view was really nice, but you'll have to take my word for it.
We had a bit of a snafu going to Boston from New York related to luggage on the train. We worked around it though and the trip to Boston was peaceful.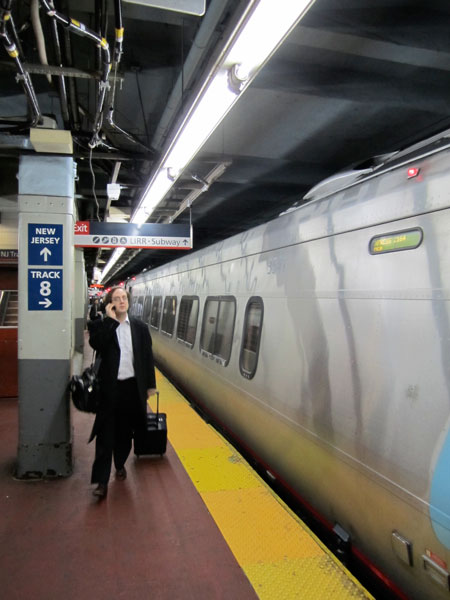 We had a great time in Boston, enjoying my brother and his family (including 4 dogs and 4 cats), a birthday party, Newbury Street, Boston Commons, Beacon Hill, Jamaica Plain, and Harvard before heading back to Japan on Monday.
Harvard.
The Natural History Museum at Harvard. Very "old school."
A very nice trip, for sure.